Every culture, every people, every religion is an accumulation of its stories, legends and myths. It is these myths — told and retold from generation to generation — that help us understand each other, determine our own lives, and navigate the future.
Every life is a story and a story can change the world.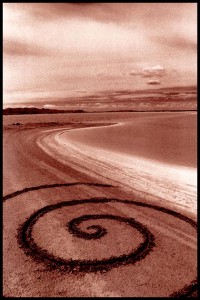 Hidden away in the inner nature of the real person is the law of his life. – Emerson
If the work that you're doing is the work that you chose to do because you are enjoying it, that's it. But if you think, 'Oh, no! I couldn't do that!' that's the dragon locking you in." – Joseph Campbell, from The Power of Myth with Bill Moyers
Mission Statement
The purpose of Mythic Imagination Institute is to reunite people, primarily through art and immersion, to the accumulated wisdom of humankind that lives in stories and mythology and thereby to:
• Encourage creative response and imagination
• Help to make sense of our individual lives by seeing the stories within them
• Inspire and produce new works of art
• Engender understanding and respect for others
• Serve as a free zone for inter-disciplinary conversation and activity
• Foster a diverse community whose common knowledge of the world's stories creates an unusual ability to transcend boundaries and take pleasure in difference
• Nurture and grow the imagination through the understanding and the making of metaphor
• Cultivate experiences and activities of mythology, archetype, and narrative
• Make friends.
Mythic Imagination Institute's events are full of life, unique learning and people who do fascinating, provocative, meaningful work. Participants include everyone from Nobel Peace Prize Laureates to a Mayan shaman; US senators to organic farmers; musicians, teachers, designers, doctors, NGO workers.
Mythic Imagination Board of Directors
Dahlan Robert Foah
Chairman of the Board
Honora Foah
President and Creative Director of Mythic Imagination Institute
Michael Karlin
Founder of Mythic Imagination Institute
Ari Berk
Chair of the Content Committee for Mythic Imagination 
Mythic Imagination Advisory Board
Dr. James Hillman; Honorary Chairman
Dr. Michael Vannoy Adams
Rebecca Armstrong, M. Div.
Dr. Coleman Barks
Phil Cousineau
Dr. Nor Hall
Dr Sam Keen
Dr. Stephen Larsen
John and Caitlin Matthews
Cathy Sheperd, MA
Dr. Bradd Shore
Dr. Chris Synder
Charles Vess
Robert Walter
Terri Windling
Jane Yolen